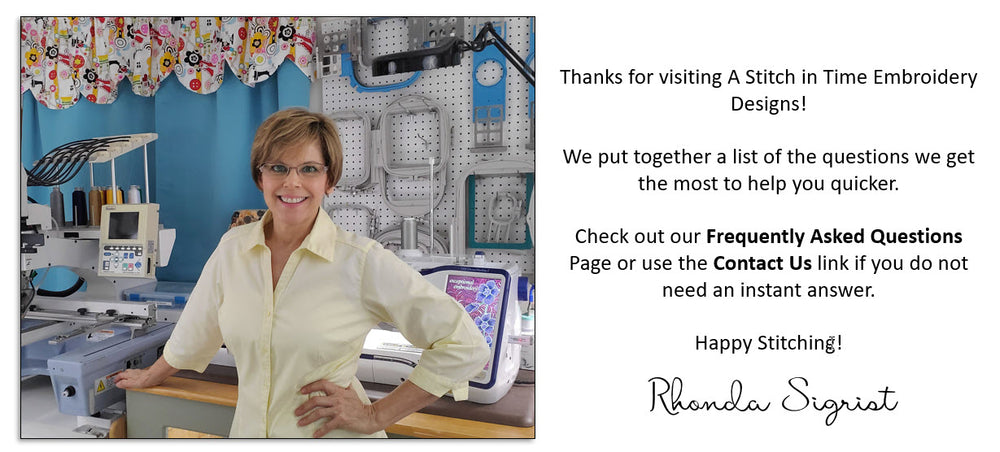 ___________________________________
Check out our fun and interactive social media groups to make new friends and just hang out with other embroiderers! We share photos and tips on how to make items with designs from A Stitch in Time Designs. It's also a great place to find others that may be using the same embroidery machine and/or software you use in case you need help or advice.
Find our Facebook group here: Embroidery Room Reality
And our MeWe group here: A Stitch in Time MeWe Group
*** The items on this website are DIGITAL files to be used with an embroidery machine. They are NOT finished items. After checking out you will recieve the digital file by instant download or email. You must have an embroidery machine to create the items you see in the photos. Since there is no way to "return" a digital file, we do not offer refunds. Please make sure you can use these files before purchasing***
Sorry, at this time we do NOT do any custom digitizing. We only create the designs you see for sale here on our website.